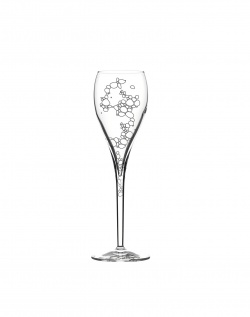 Italesse
PRIVE' FLUTE cc. 150 bubble silver
Description
It has the same features as the gran Cru model but the size is smaller in order to satisfy all serving and wine appreciation needs. Privè belongs to the latest Pattern collection designed by the Swedish trio Claesson Koivisto Rune for new layouts for the contemporary table.
Colours
Clear, bubble satin, droplets satin, foam satin, fizz white
Materials
Xtreme® crystalline automatic blown glass w/o lead
Use
Champagne or sparkling wines.